WHO WE ARE?
Building on the success of BERJAYA University College (BERJAYA UC) and as an answer to the Government of Malaysia's initiative to encourage TVET, BERJAYA TVET College (BTVET) started the first intake in 2017 offering practical oriented effective learning for students to produce graduates that are street-smart, technically-inclined and industry-ready. We ensure our students are exposed to real-life, hands-on experience in their studies.
As of today, the College has five academic Centres – Centre for Hotel, Restaurant and Food Studies (CHRFS), Centre for City & Guilds (CCG), Centre for Technology and Innovation (CTI), Centre for Management and Administration (CMA) and Centre for Professional Excellence (CPE)
Our programmes prepare students based on National Occupational Skills Standards (NOSS) which is approved by the Ministry of Human Resources and its quality of teaching and learning is assured by Jabatan Pembangunan Kemahiran (JPK) or Department of Skills Development (DSD).
Our Food Preparation and Production, Food and Beverage Services and Guest Services Operations have obtained 5 stars rating from JPK for 2017. BERJAYA TVET College is also an Approved Training Provider under the Human Resources Development Fund (HRDF), Malaysia. In addition, BERJAYA TVET College has also approval to run City & Guilds (C&G) and American Hospitality Academy (AHA) courses.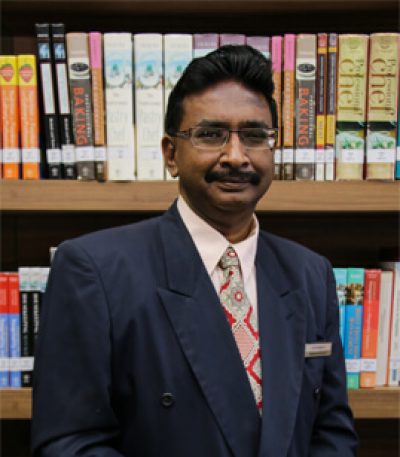 Success Begins at BERJAYA TVET College
Enrolling at BERJAYA TVET College offers students a unique opportunity to prepare themselves for their future careers in a manner that is unlike any other. Due to our rich heritage as a business conglomerate and in entrepreneurship, we clearly understand what it takes to enable our students to excel as young professionals. In other words, our training will increase their employability in the global marketplace, as evidenced by our interns being offered employment even before they graduate. 

Through our strong global and local industry networks initiated by our different Centre's, BERJAYA TVET College students are uniquely exposed to the marketplace that they are being prepped for, at our city campus. At BERJAYA TVET College, we pride ourselves on consistently producing well-rounded and competent young adults.
RECOGNITION
Since the beginning, BTVET has become the leading private TVET institution in the fields of hospitality and culinary arts. It has been accepted by City & Guilds(UK), American Hospitality Academy(USA), Qualifications and Assessments International(UK), Oracle and AutoCount.
BERJAYA TVET College regularly invites experts of the hospitality, culinary, event management, Information Technology, multimedia and business fields to further promoted learning beyond the classroom. General Managers, group accounts staff, executive chefs and other leaders under the Berjaya Corporation Group of Companies and corporate partners are part of the long list of industry leaders invited to contribute their time and wealth of experience by sharing their working world views to students in a classroom setting.
Vision
To be a renowned institution of specialised Vocational and Professional Education and Training.
Mission
To inspire and expand the inquisitive mind through the delivery of Specialised Vocational, Professional and Further Educational Experiences for the creation of street-smart, technically-inclined and industry-ready practitioners.
Passion for Creative Teaching and Learning
The integration of hands-on learning within the Berjaya Group and externally with the industry with a career-focused curriculum to enhance students' satisfaction as the measure of success
Culture of Excellence
The search for academic and professional excellence is the hallmark of all our accomplishments
Productive Global Partnerships
We are committed to the belief that establishing strong partnerships with other institutions of higher learning both locally and internationally as well as the industry, benefiting the College and society as a whole
Financial Performance
We will keep sight of financial vitals of revenue growth, cost management, and profitability in all that we do. We are commercially responsive and realize our Company's values
Delivering Industry Icons
To develop employment-ready, motivated and inspired graduates for world-class employers in information technology, accounting and management, culinary arts, patisserie, hospitality, cruise and special needs courses
Global Oriented
We are responsive towards fostering multi-culturalism and providing an international educational experience through internship programmes
Aptitude for Learning
We engage in thoughtful practice through the scholarship of discovery, learning and research-led teaching
Employment Focused
The commitment, innovation and creativity of our staff contribute to our success
Accountability
We are accountable to our students, graduates, staff, and industry partners and to the public in general
Student Centeredness
We are strongly student-centred, stressing on personal development and career management skills
Open Exchange of Ideas
A respectful climate of boundless dialogue promotes innovation, discovery and social responsibility
Founded in 2009 by a successful self-made international entrepreneur named Tan Sri Dato' Vincent Tan, BERJAYA TVET College embodies his legacy of success and tenacity in preparing you for a flourishing career in the Hospitality, Tourism, Culinary and Services industries – all areas in which the Berjaya Corporation Berhad has track records for success and international acclaim.

In fact, you will be able to leverage on the Berjaya Corporation Berhad's corporate diversity as a global conglomerate with involvements in:

• Property and construction
• Vacation
• Hotels and resorts
• Education
• Insurance
• Investment holdings
• Food and beverages
• Industrial businesses

As a BERJAYA TVET College student, you will have the added advantage of receiving valuable and current insight about these industries along with 1st job priority for coveted internships and jobs in the Berjaya group of companies..
OUR PROFESSIONAL AFFILIATES